Hey dominoes! Sorry for not posting for so long. I've been busy lazy for the last few weeks and I just realized that I haven't posted anything for more than two weeks. So, I most humbly apologize. 😔
Also, I took a little inspiration from Ananya Sharma to include some gifs and pictures in this post. She fills her posts with gifs, and it really adds to it. So, go check out her blog, I highly recommend it.
So, first of all, I love gardening and plants, especially flowers.🌼 We have flowerbeds around our house and I am the one who plants plants in them. (Is that how you say it?) I planted gladiolas in one of them, mint in another, another is for herbs, and another I am going to fill full of a whole lot of other plants that I haven't decided on yet. So I guess you can see that I love gardening and growing things. It's something I got from my grandmother Charity. She passed away recently but she always used to grow flowers everywhere.
Also, my niece next-door is now one and a half, and we recently put in a little play house in our back-yard for her. (We live in a duplex with them beside us so we have one yard that we share.) I already put two window boxes on it and, since she loves flowers, I am going to plant vines along the edge and add some flowers around it. I also put two different types of bird-feeders on it so that she can watch the birds. She probably won't appreciate it too much until she gets a bit older but she loves flowers and birds so I think she will like it. 😀
I am also planning to do a little bit of landscaping around our yard. There are a few places where the grass is a bit bare so I would like to plant new grass there and also do just a bit of evening out where it is not level. Then I am hoping that over the summer I will be able to plant a hedge along the back of our back-yard. I also want to just work on keeping the grass well-trimmed and getting rid of some of the weeds in order to make it look a bit tidier. So yeah, I have some big plans for our lawn this summer. The hedge might be a bit beyond my ability right now but my Dad liked the idea so maybe if I spend the next few weeks digging the holes for the trees we could plant it some weekend 🤷‍♂️. It is a pretty long stretch of ground though so it's quite a bit of work.
There is also something that I am really excited about. I am getting a job! Yep, I am going to be working at a local busness throughout the summer. I am really excited to start. My cousins are also working there: Victoria and Isabelle so I will be able to see them there throughout the summer.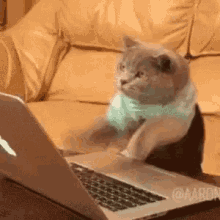 So yeah, that is going to be really fun. I am sad to say that I probably won't do too much blogging over the summer. Probably a few posts but not very many 😢. I will be very busy for most of it so I probably just won't have the time.
That's all for today. I hope that y'all have a fun summer. (in case ur wondering. I will be posting about once a week if I can in the future. )